Home
School Lunch Program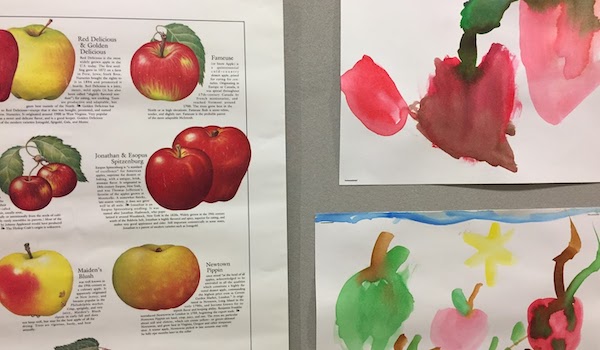 Led by Chef Isabel Ramirez-Inniss, Bank Street's highly skilled and innovative kitchen team serves nutritious, well-balanced, and delicious meals daily.
Bank Street's menu features flavorful lunches and fresh snacks that are thoughtfully put together based on the weather for the week, the seasonality of the ingredients, and, of course, popularity among students. We also include cuisines from around the world in our menu, opening children's mouths and minds to other cultures and reflecting Bank Street's commitment to diversity. 
One of our continued goals is to offer choices that will help our young learners stay energized throughout the day. We offer a daily vegetable and a daily fruit, and our stews and pasta sauces are blended with fresh vegetables for added nutrition. We know that many of our younger friends may have a more selective, evolving palate, so our menu includes items that are apportioned and plated. Sauces and condiments are kept on the side to allow children to have ownership of their meals. 
Our kitchen is aware of certain dietary restrictions of our students and staff and includes meal options that fit gluten-free, dairy-free, soy-free, vegetarian, or vegan diets.
---
Isabel Ramirez-Inniss
Chef, Bank Street Kitchen
iramirez@bankstreet.edu
Arkie Maleek Rhames
Chef, Bank Street Kitchen
arhames@bankstreet.edu
Christine Torres
ctorres2@bankstreet.edu
---
After School Cooking Classes
In addition to preparing meals for the Bank Street community, chef Isabel Ramirez-Inniss teaches an after school cooking class at Bank Street where students learn the fundamentals of basic cooking, the culture and history behind the foods and cuisines they make, and how to actually cook different meals.
Scenes from the Cafeteria