Home
School Lunch Program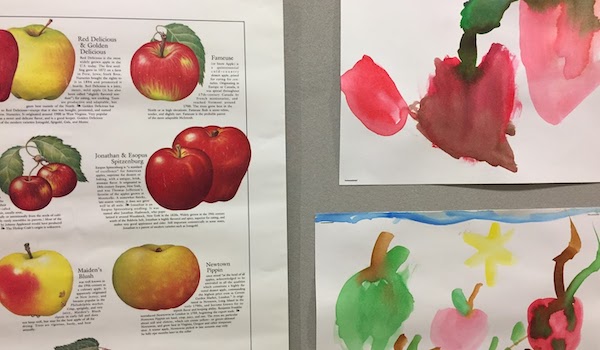 Led by Chef Isabel Ramirez-Inniss, Bank Street's highly skilled and innovative kitchen team serves nutritious, well-balanced, and delicious meals daily.
Our menu features flavorful lunches and fresh snacks that are thoughtfully put together based on the weather for the week, the seasonality of the ingredients, and, of course, popularity among students. We also include cuisines from around the world in our menu, opening children's mouths and minds to other cultures and reflecting Bank Street's commitment to diversity. Our kitchen is aware of certain dietary restrictions of our students and staff and includes meal options that fit gluten-free, dairy-free, soy-free, vegetarian, or vegan diets.
Bank Street is proud to provide our community with fantastic food that can be enjoyed with each other in our shared dining space. This year, while we practice social distancing, we will be cooking on-site and preparing over 200 individually wrapped meals daily that are delivered to students sealed and insulated.
About Isabel Ramirez-Inniss
Chef, Bank Street Kitchen
Isabel Ramirez-Inniss joined the Bank Street School for Children kitchen staff in 2014. She graduated from the French Culinary/International Culinary Center in 2010 with a degree in Fine Pastry Arts. During her time at Bank Street, she has helped develop many of our students' favorite lunches, such as Arroz con Gandules and Chili con Carne. Her passion for cooking arrived from spending summers as a child in the Dominican Republic learning how to cook from her elders and she enjoys bringing those authentic flavors to our kitchen. Prior to Bank Street, Isabel worked at a number of New York City kitchens and volunteered at God's Love We Deliver. Isabel has two children who attend the School for Children and she is one of the co-chairs on the Social Justice and Equity Committee.
Scenes from the Cafeteria